TEAM
Our investment experts have a unique ability to analyze risk and incubate, nurture, and support the companies we invest in. With each investment, we work to develop a project vision that offers immediate results, yet continues to grow over time.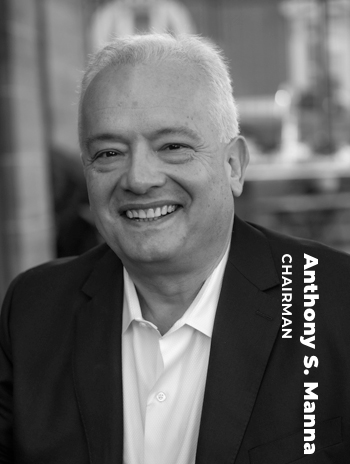 ROLE | M7 Holdings
As Chairman and Founder, Tony is the lead strategist for the organization, setting the vision and culture based on 25+ years of success in dealmaking and entrepreneurship.
BACKGROUND
Innovative & Relentless: Tony's Unwavering Passion for Big Picture Success
Tony epitomizes entrepreneurial spirit. Tony is the founder of both M7 and Signet, LLC and now serves both organizations as lead strategist. Tony has spent 25+ years creating collaborative partnerships that relentlessly advance initiatives and ventures in diversified manufacturing, distribution, health and wellness, technology, startups, investment banking and finance. Tony has also developed over $5 billion in real estate development and property management projects. As a direct result of his steadfast leadership and inspirational vision, M7 has developed an unconventional approach to global investment that uniquely engages customized resources to orchestrate long-term growth and positive impact across many business sectors.
EDUCATION
Emory University, J.D.
The Ohio State University, B.S.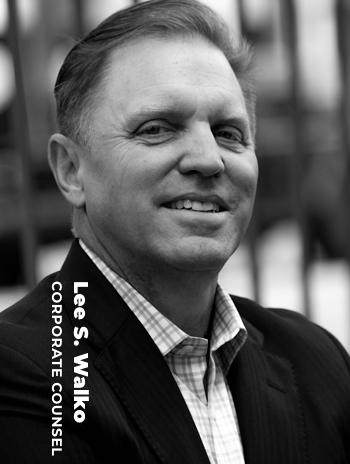 ROLE | M7 Holdings
Lee is the lead legal counsel for all M7 deals, a role he has held in partnership with Tony Manna since 1994.
BACKGROUND
Lee is one of the founding Partners of M7's sister-organization, the law firm Brennan, Manna, Diamond (BMD), and served as its co-Managing Partner through 2020. He practices in and heads its Corporate, Real Estate and Merger and Acquisition Departments.
While serving as corporate counsel to the M7 team, Lee has closed transactions in a variety of industries, including healthcare, manufacturing, software, and real estate. Primarily focusing on acquisitions, recapitalizations and dispositions of operating businesses, Lee has developed significant technical expertise in developing deal documents, managing comprehensive or targeted due diligence reviews, coordinating deal teams of cross-practice specialists and strategically partnering with clients to navigate the "art of the deal."
For more information on Lee's practice, please visit the BMD website below.
EDUCATION
Case Western Reserve University School of Law, J.D., cum laude
Muskingum College, B.A., magna cum laude
ROLE | M7 Ventures
As President of M7 Ventures, Courtney is responsible for overseeing the firm's operations, including investment decisions, acquisition searches, negotiations, due diligence, financing, and operational oversight of portfolio companies.
BACKGROUND
Before joining M7, Eaton was an Officer at Meaden & Moore, Ltd., a Cleveland-based public accounting firm. While practicing as a CPA, she advised privately held business owners, their leadership teams, and other stakeholders on financial, tax and operational matters. In this capacity, Eaton worked with businesses in various industries, including manufacturing, distribution, real estate investment, private equity, and technology.
Courtney is an accomplished mentor having built and led many diverse and highly effective teams. Courtney's leadership skills have been developed through Vistage, Leadership Akron and her valued professional mentors and clients.
PHILANTHROPIC PURSUITS
Leadership Akron – Board of Directors
Junior Achievement of North Central Ohio - Executive Board of Directors and Treasurer
EDUCATION AND PROFESSIONAL LICENSURE
Kent State University
Certified Public Accountant - Ohio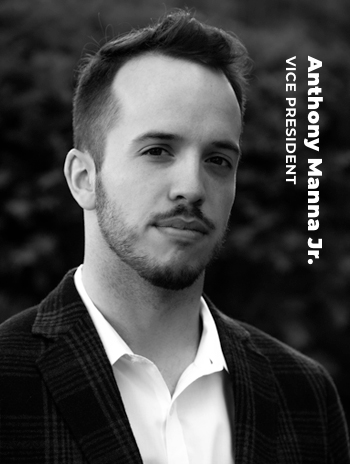 ROLE | M7 Ventures
Anthony is primarily responsible for identifying and assessing manufacturing acquisition opportunities, as well as improving operations and growing portfolio companies, with an emphasis on the alternative energy industry.
BACKGROUND
Anthony brings 10+ years of entrepreneurial and leadership experience in several industries, including manufacturing, software, and professional services. He also spent 4+ years consulting Finance organizations at Fortune 500 companies, specializing in financial process redesign and creating efficiencies through automation and labor arbitrage. He's founded and co-founded two software startups and a professional services business to support startups and small businesses.
Anthony's diverse experience also includes establishing large-scale manufacturing operations from the ground up and designing the go-to-market strategy for an advanced chemicals manufacturer.
EDUCATION
Case Western Reserve University - Weatherhead School of Management, M.B.A. (Strategy & Finance)
The Ohio State University, B.A.
ROLE | M7 Ace NEO & M7 Ventures
Ryan works closely with John Dearborn on assessing and executing early-stage investments for M7 Ace NEO, and with Anthony Manna Jr. on assessing manufacturing businesses for M7 Ventures.
BACKGROUND
Ryan has 10+ years of leadership experience in operations and project environments. He has managed over $100M in global capital projects to deliver manufacturing capacity and operations excellence for specialty cover glass materials, life sciences, environmental technologies, and optical communications applications.
Ryan is also a U.S. Army veteran, and his experience as an Engineer Officer in Afghanistan reinforced his dedication to his team, and amplified his discipline and work ethic.
Working closely with John Dearborn, Ryan brings leadership and organizational experience to the M7 Family Investment Office as they support entrepreneurs and their companies to reach the next level of growth.
EDUCATION
The Citadel, B.S.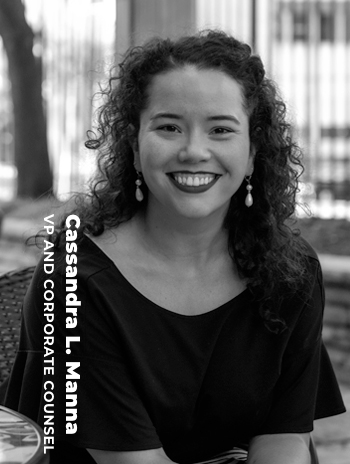 ROLE | M7 Holdings
Cassandra provides legal counsel to M7, specializing in estate planning and wealth management.
BACKGROUND
Cassandra focuses her practice on estate planning and wealth management. She works with our family-run leadership teams to grow and strengthen companies as they transition from one generation to the next. Cassandra also has extensive experience helping companies acquire or sell businesses, manage corporate governance, form and organize affiliated entities, and develop commercial leases.
Cassandra's clients include individuals, looking to negotiate the terms of a prenuptial agreement, prepare their assets for a smooth transition to a new ownership, or create a foundation legacy. She works with couples to protect their wealth, take care of their children, and make sure their spouse is cared for when they are gone. Cassandra also helps leaders at small to medium-sized businesses protect voting interests and growth in the event of personal complications, including divorce, death or disability.
For more information on Cassandra's practice, please visit the BMD website below.
EDUCATION
Florida Coastal School of Law, J.D., magna cum laude
The Ohio State University, B.S.B.A.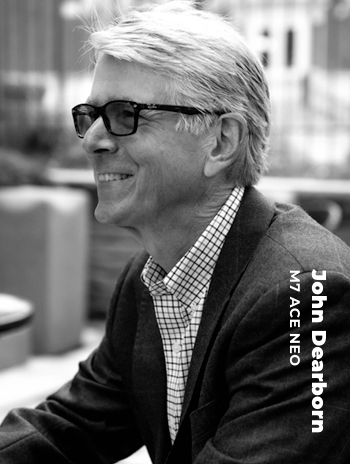 ROLE | M7 Ace NEO
John oversees the family office's venture capital investments, helping build the partner network to facilitate quality deal flow, and assessing early-stage investment opportunities.
BACKGROUND
John brings a lifetime of experience working with entrepreneurs, business owners, and early-stage companies. His career spans executive roles with large publicly traded companies as well as early-stage, angel and venture-backed technology companies, including his own bootstrapped start-up. He has participated in capital raises from angels and established venture capital organizations with successful exits along the way. John previously served as an executive with several SaaS companies and president of JumpStart, a venture development organization in Northeast Ohio.
EDUCATION
University of New Hampshire Peter T. Paul College of Business and Economics, B.S.A.
INSEAD, Executive Leadership Coursework (Fontainebleau, France)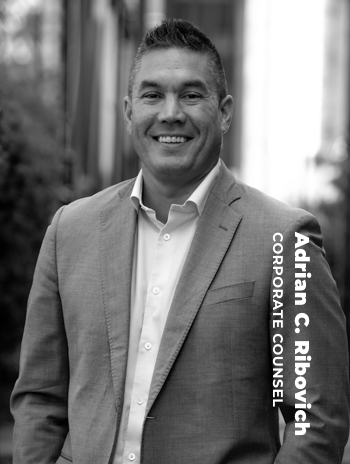 ROLE | M7 Holdings
Adrian is legal counsel for M7 deals, specializing in tax and corporate governance issues.
BACKGROUND
Adrian focuses his practice on general corporate law governance issues, asset and stock purchase agreements, commercial real estate purchases and sales, commercial lease negotiations, and commercial loan workouts.
He has extensive experience preparing tax returns for 'C' Corporations, 'S' Corporations, partnerships, estates, non-profit corporations, and individuals. Adrian has represented clients in IRS audits and collection appeals before the United States Tax Court and the United States District Court. He has successfully negotiated claims and exemptions cases before the Ohio Board of Tax Appeals. Adrian also has experience forming non-profit organizations in the State of Ohio and applying for income tax exemptions.
For more information on Adrian's practice, please visit the BMD website below.
EDUCATION
University of Toledo School of Law, J.D., cum laude
University of Toledo College of Business, M.B.A.
Wayne State University, Master of Laws, Taxation, LLM
College of Wooster, B.A.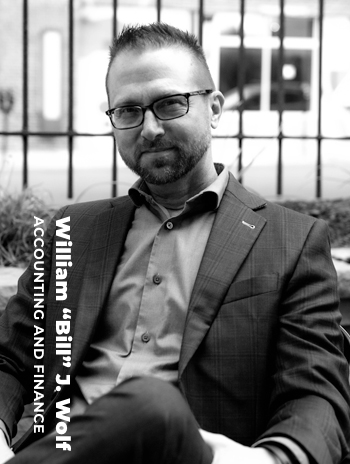 ROLE | M7 Holdings
Bill provides finance and accounting guidance on M7 deals.
BACKGROUND
For 20+ years, Bill has profitably grown middle market companies through strategic business planning, returns-based capital investments, bank and government financing, and sound cash flow management. Bill serves as a trusted business advisor, who combines broad experience with natural curiosity and creativity. He provides insightful analyses and innovative solutions that lower costs and increase productivity.
Skilled in resolving complex financial and operating issues, Bill is a reliable ally for the M7 Family Investment Office. He knows how to build high-performance, cross-functional teams and has a reputation for principled and holistic leadership.
EDUCATION
Case Western Reserve University - Weatherhead School of Management, M.B.A. (Consulting)
University of Notre Dame - B.B.A.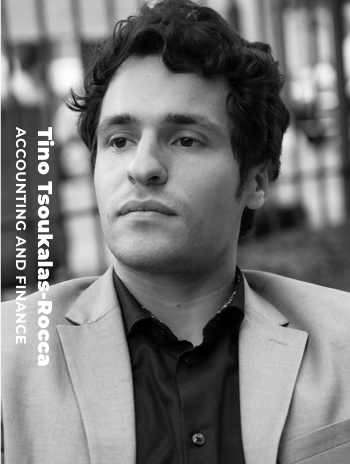 Tino spent two years at Brennan Manna & Diamond working with the CFO and Controller, analyzing financial statements and working on forecast models. His aptitude for numbers has fast made him a go-to guy for managing financials.
In addition to analyzing accounts, he has supported the implementation of new software systems and merging offices following an acquisition. Tino is a graduate of the University of Akron's Williams Honors College with a Bachelor's degree in Accounting while also minoring in Economics and Entrepreneurship.